The clear alternative to braces!
Clear aligners are the closest thing to an 'invisible' way of straightening your teeth. Very different from braces, this type of orthodontic treatment does not use metal brackets or wires but instead works to straighten your teeth through a series of clear and removable plastic aligners.
When did Invisalign start?
The first use of clear aligners began in 1945, but it took until 1999 before the technology had evolved enough for something as sophisticated as Invisalign to be introduced.
Meanwhile metal braces were not cosmetically appealing, subtle or comfortable. They required a change of diet, constant and diligent tooth-cleaning, and the painful treatment could take several years to work.
Fortunately, Invisalign aligners now offer major improvements over braces as they are removable for eating and cleaning. They are almost invisible in use and far more comfortable with no metal brackets to irritate the inside of your mouth.
Invisalign
Invisalign® can treat a variety of different cases, check out to see if your bite fits in with one of the possible scenarios below or call our friendly reception staff and book your orthodontic assessment with Dr Sasha Mirkovic today!
Your Treatment Process
1. Your first visit / consultation
A full examination and discussion with Dr Mirkovic will include a series of intra oral photographs, followed by a 3D scan of your mouth using the iTero element scanner.
Accuracy
Fewer redo's and a better aligner fit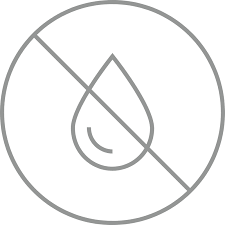 Comfort
No Goop. No Gagging
Outcome Simulator
see your new smile before you even start
Dr Mirkovic will also provide you with a quote and refer you for any required x-rays. These full mouth x-rays are taken at a radiology clinic, like north coast radiology and are bulk billed with your Medicare card.
2. Ready to commit
Once you have decided Invisalign is right for you and you are ready to commit to a brand-new smile all we require is payment of your deposit and we can start the CLIN-check prescription and approve manufacturing on your personal series of clear Invisalign aligners. This step can be completed at the end of your first consultation or after some thought and discussion with loved ones.
If you decide after leaving the clinic and have no further questions regarding your treatment you can approve and pay your deposit over the phone with one of our receptionists.
If you have any questions and or concerns before proceeding our receptionist will book a 2nd consultation at no additional charge to discuss your treatment further.
3. Placement of aligners
Once your aligners arrive, generally 2-3 weeks after payment our receptionist will contact you and book a fitting appointment which is usually around 30mins long.
At this appointment Dr Mirkovic will place tooth coloured attachments on the required teeth and issue you with your first 2-3 sets of aligners.
Our orthodontic assistant will then spend some time with you explaining all you need to know on inserting and removing your aligners, cleaning and changing them. This is a great opportunity to ask any additional questions you may have.
4. Appointments approximately every 4-10 weeks
Here is where all the exciting stuff happens. While you wear your aligners for ideally 22-23 hrs of the day in between your appointments which will be spaced 4- 10 weeks apart your teeth will journey to their final destination; creating your brand-new smile. Your commitment to the treatment process will ensure success within your given treatment timeframe.
5. Completion of treatment
Once you have finished with all your aligners and treatment is completed, we removed your attachments, polish off any remaining glue and issue you with your retainers.
Time to enjoy your beautiful new smile!
We like to celebrate every patient's success as we have walked the road together, so on your behalf and in celebration of your beautiful smile we like to pay it forward to someone less fortunate to ourselves.
Childfund is our chosen charity as it gives our patients the opportunity to select where and how we pay it forward. Patients upon completion of their treatment can select either a Water filter, 2 x Hygiene kits, 2 x school bags or 10x mosquito nets for a child in some of the most disadvantaged communities in the world.
Not only will you leave beaming, but with that added warm fuzzy feeling knowing your success has contributed a helping hand to someone so deserving.
6. Retention
This is a vital part of your treatment. Retainers are designed to maintain and hold your teeth in the corrected position and prevent any relapse of the original orthodontic problem.
It is very important retainers are worn exactly as instructed by Dr Mirkovic.
For more information please see 'Retainers'.
Before and After Invisalign
Actual treatment outcomes of Dr Mirkovic